Post by sporky on Nov 23, 2019 21:07:26 GMT -4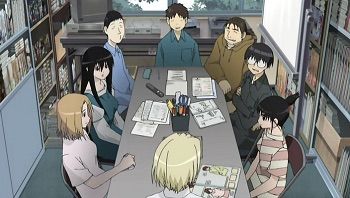 The world wasn't always a place where super powered freaks were the norm! Everything used to be so simple and easy, you worked hard and you got paid well and recognized! That was the world that Sota Surami wished he had been born into and the one he wished to recreate. He hated the fact that in what seemed like no time at all people began to obsess over freaks with powers who didn't have to do anything for that attention or praise. Knowing that he wasn't the only one who thought this way and with a deep hatred for all things quirk Sota Surami created the A.Q.A.M to try and bring about the end of the quirk obsession 16 years before his own obomination of a daughter was born.
The groups beginning acts were simple and rather straight forward. They would hold marching protests during the day and vandalize the home's of quirkers during the night. As time went on however and quirks began to become more and more common place Sota knew that he had to have his group step up their game. His hatred being fueled even more by the fact that the quirkless woman he had married had not only given birth to disabled child,but this child was also a mutated freak with rather large wings. Sota soon enslaved them and abused them behind closed doors while in his group denied they even existed. This was around the time that the A.Q.A.M began to become more violent choosing to gang up on young quirkers in the night and attack,injure and even hospitalize a few of them in their rage.
Once his freak of a daughter escaped with his now ex wife Sota knew that he would only have a limited amount of time before she began to try and undo all the hate he and his group had spread and so Sota began to seek out other groups with like minded individuals in them so that they could work together to make the world the way it should have stayed. No superheroes to hog the spotlight, no supervillians to abuse their powers for money. They were going to create a world where normal humans were once again on top.
---
Contributed by

Angel Surami